IE CODE APPLY NOW IN SIMPLER MANNER WITH PROFESSIONAL CONSULTANTS GUIDANCE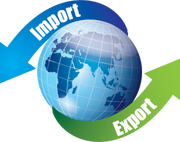 IE CODE INDIA
IEC (IMPORT EXPORT CODE) LICENSE IS A CODE WHICH IS REQUIRED BY A PERSON FOR EXPORTING OR IMPORTING GOODS. IT IS A 10 DIGIT CODE WHICH IS ISSUED BY THE DIRECTORATE GENERAL OF FOREIGN TRADE (DGFT), MINISTRY OF COMMERCE AND INDUSTRIES, GOVERNMENT OF INDIA. IT IS AN ESSENTIAL REQUIREMENT FOR A BUSINESSMAN IN INDIA WHO IS INTO A BUSINESS OF IMPORT AND EXPORT. IEC STANDS FOR IMPORT EXPORT CODE. NO EXPORT OR IMPORT SHALL BE MADE BY ANY PERSON WITHOUT AN IMPORT EXPORT CODE
BENEFITS OF IEC / WHY IEC
GOVERNMENT COMPLIANCE IN HASSLE FREE WAY

GLOBALISE YOUR BUSINESS ACROSS WORLD
CLAIM GOVERNMENT INCENTIVES

NO RETURN FILING REQUIRED
SIMPLEST WAY TO GET FROM PROFESSIONALS

NO RENEWAL
IE Code required by a person for exporting or importing goods. It is a 10 digit code which is issued by the Directorate General of Foreign Trade (DGFT), Ministry of Commerce and Industries, Government of India. It is an essential requirement for a businessman in India who is into a business of import and export. IEC Stands for Import Export
---
Code. No export or import shall be made by any person without an Import Export Code (IEC CODE).
IEC Code is unique 10 digit code issued by DGFT–Director General of Foreign Trade , Ministry of Commerce, Government of India to Indian Companies and business organisations..
Full Form of IE Code is : "Importer Exporter Code ". To import or export in India, IE Code is mandatory. No person or entity shall make any Import or Export without IE Code Number
Directorate General of Foreign Trade(DGFT) issued a Policy for issuance of Importer-Exporter Code Number.
ELIGIBILITY LEGAL NORMS & CONDITIONS IEC CODE
Eligibility condition and Legal Provisions are given for IEC Code Number Application in Foreign Trade (Regulation) Rules, 1993 Ministry of Commerce
APPLICATION FOR IE CODE REGISTRATION
An application for grant of IEC number shall be made by the Registered/Head Office of the applicant and apply to the nearest Regional Authority of Directorate General Foreign Trade, the Registered office in case of company and Head office in case of others, falls in the 'Aayaat Niryaat Form - ANF2A' and shall be accompanied by documents prescribed therein. In case of STPI/ EHTP/ BTP units, the Regional Offices of the DGFT having jurisdiction over the district in which the Registered/ Head Office of the STPI unit is located shall issue or amend the IECs.
Only one IEC would be issued against a single PAN number. Any proprietor can have only one IEC number and in case there are more than one IECs allotted to a proprietor, the same may be surrendered to the Regional Office for cancellation.
An IEC number allotted to an applicant shall be valid for all its Branches / divisions/ units/ factories
DUPLICATE COPY OF IE CODE
Where an IEC Number is lost or misplaced, the issuing authority may consider requests for grant of a duplicate copy of IEC number, if accompanied by an affidavit.
If an IEC holder does not wish to operate the allotted IEC number, he may surrender the same by informing the issuing authority. On receipt of such intimation, the issuing authority shall immediately cancel the same and electronically transmit it to DGFT for onward transmission to the Customs and Regional Authorities.
IMPORTER EXPORTER CODE (IE CODE INDIA)
For Applying Import Export Code numerous papers and details are required which calls for some Professional legal advice for Import and Export documentation, process and timely guidance. For this following legal advice provided related to IEC Online:-
Preparation and filing of application with the concerned office of DGFT.
Providing assistance and obtaining IEC on behalf of importer and exporter.
Providing consultancy services with respect to applicability of various custom laws to importers and exporters .
Owing to our quality professional services, we have cemented a solid position in field.
FOR APPLICATION & CONSULTATION
CONTACT @ 08696019471